Residential Construction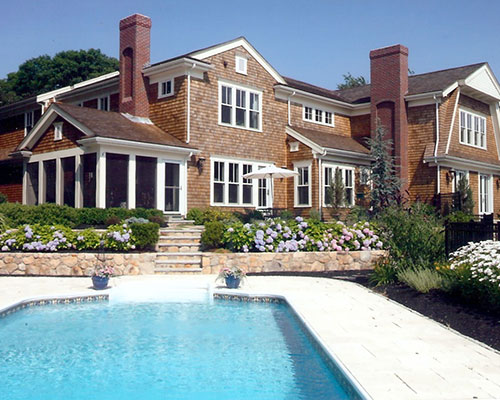 Barnstable Harbor Builders possesses over 70 years of combined experience in residential design, design/build and construction working throughout Massachusetts including Cape Cod and the Islands. During this time we have designed and constructed over 40 new single family homes, all unique, along with many more complete unique remodels and renovation projects. We offer complete residential design/build services including architectural, structural, civil site planning, surveying, wastewater disposal, full permitting services, landscape design, pool design and construction…etc.
Additionally, BHB can provide consulting on new construction and remodeling in Florida, as we recently just completed the design/build of a 2 bedroom condominium unit in Naples. We are licensed MA Construction Supervisors (Unrestricted #040300) and possess a MA Home Improvement Contractor's License #169331.
Please feel free to contact us and start planning your new home or your anticipated home remodeling project and draw on our over 35 years of experience.
Barnstable Harbor Builders and Barnstable Harbor Realty are owned by Engineered Consultants, Inc., a Massachusetts corporation.